About.


MANTECO is a management and technology consulting company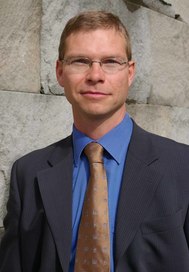 Rolf Hartmann
Managing Director
Rolf is the founder and managing director of MANTECO.

In this role he has worked with clients in telecommunications , financial services, retailing, equipment manufacturing, medical technology and media on their strategic and operational responses to competition and emerging new technologies for the last seventeen years.

Rolf has twenty five years experience in information and communication technology. Prior to founding MANTECO, he was a senior manager at Accenture's technology practice where he managed consulting, business process reengineering and systems integration projects for clients in the USA and Europe.

Rolf Hartmann is a Swiss citizen who holds:
- a MSc in Electrical Engineering from the Swiss Federal Institute of Technology in Zurich (ETH Zürich)
- a Master in Business Administration (MBA) from the University of Maryland
- further certifications in project management (ETH Zürich, PRINCE2, HERMES, Professional Scrum Master, Professional Scrum Product Owner, SAFe Advanced Srum Master)
- IT service management (ITIL) and
- requirements engineering (BPMN 2.0).